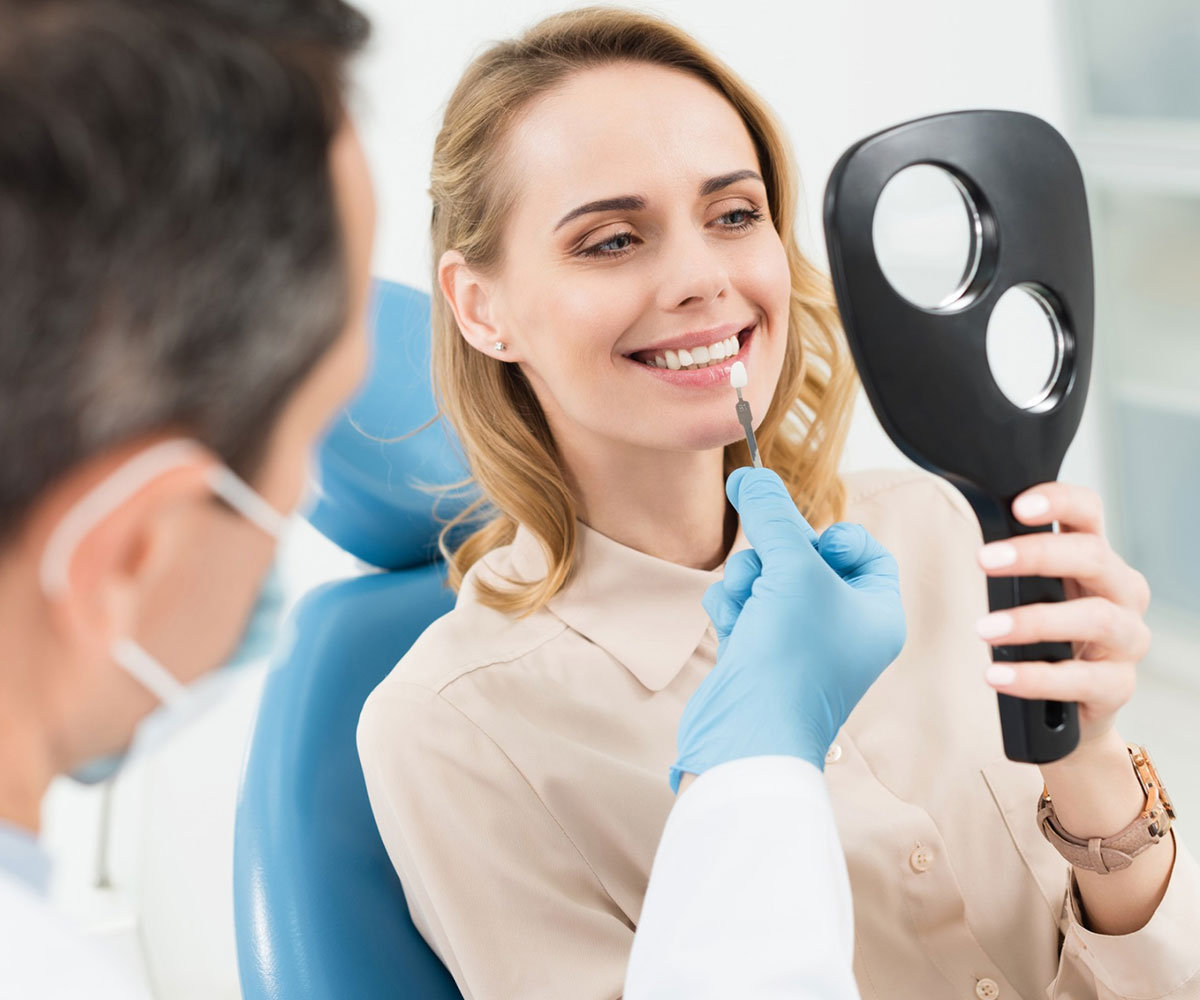 Cosmetic Dentistry in Berwyn. Improve Your Smile Now!
If you have concerns about the appearance of your smile, there are several cosmetic dentistry treatments that can help. Dr. Catalin Florin Arhiri offers cosmetic dentistry at our Berwyn office and is committed to exceeding expectations.
A Wide Variety of Cosmetic Treatments
When it comes to improving your smile, our dentist is highly-skilled and experienced. You can rely on Dr. Arhiri to take his time with you during your consultation and help you with all your dental needs. After a thorough exam, your options are clearly explained and may include any of the following services:
How Cosmetic Dental Treatments are used to Improve your Smile
These treatments can be used alone or in combination with each other for a full smile makeover. Dr. Arhiri pays close attention to every detail when making cosmetic enhancements.
If you choose to receive more than one treatment, such as two or more veneers and whitening, our dentist would brighten your teeth first, then match the veneers to your lightened shade. When the veneers are placed (to conceal a structural flaw), you are left with a stunning smile.
The Berwyn Cosmetic Dentist You can Count On – Call Dr. Catalin Florin Arhiri Today!
Dr. Arhiri looks out for you. He is passionate about helping you achieve the beautiful smile you want, dedicated to helping you find the most cost-efficient way to do it. Our practice provides cosmetic dentistry for Berwyn, Tredyffrin Township, King of Prussia, and Paoli. Contact our practice today to schedule an appointment.