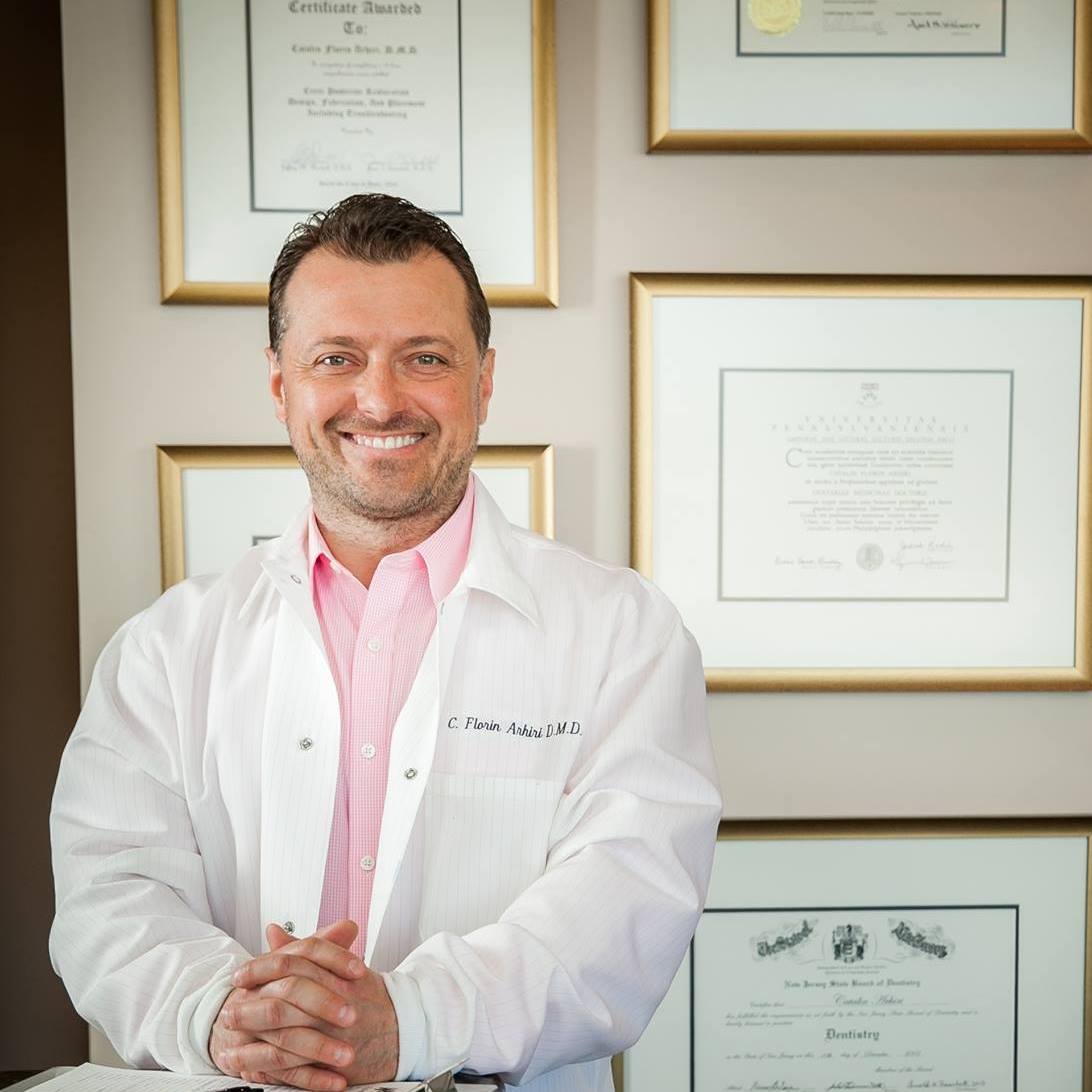 Dr. C. Florin Arhiri

About Premier Smiles
Welcome to Premier Smiles, an implant and cosmetic dental office in Berwyn, PA
On October 29th, 2003 Premier Smiles, a comprehensive family, implant and cosmetic dentistry, arrived in Berwyn, Pennsylvania. Our dental office is located along the Main Line in suburban Philadelphia. We are about 30 minutes from Center City, Philadelphia.
For more than 17 years, our practice helped a lot of patients and also made a lot of friends too. There are patients who had to move and change their dentist. What is rewarding is that when they were nearby, were just coming into our office to say "Hello". We have done full mouth reconstructions, crowns, bridges, implants, teeth whitening, fillings, root canals. We also provided cosmetic dentistry for those who needed it.
Dr. C. Florin Arhiri is a compassionate and internationally educated professional, delivering a world-class knowledge of cosmetic dentistry and general dentistry to his patients in Pennsylvania. He has earned dental degrees from the University of Pennsylvania Dental School and spent six years studying cosmetic and implant dentistry at the University of Medicine and Pharmacy Gr T Popa in Eastern Europe.
He is certified in Invisalign technologies and has completed his masters in the Cerec Cad-Cam system. He is certified in Advanced Anterior Esthetics from the prestigious Las Vas Institute for Advanced Dental Studies, the premier postgraduate program for cosmetic dentistry and neuromuscular dentistry in the United States.
Before moving to the United States, Dr. Arhiri spent two years with patients in a private dental practice in Eastern Europe. He chose to continue his career in cosmetic dentistry in Pennsylvania because he was compelled to enhance his knowledge and share his worldview of cosmetic dentistry to provide superior dental health to patients. Dr. C. Florin Arhiri prides himself in excellent patient care and beautiful and healthy smiles. His credibility in the community, as well as his exceptional educational background, are some of many reasons to visit and seek Dr. Arhiri's dental services.
Premier Smiles offers a new Dental Spa concept in affordable cosmetic dentistry, cosmetic dentistry procedures, restorative and general dentistry. We practice advanced state of the art technology in a relaxed and pain free environment in our Pennsylvania office. Our combination of advanced knowledge in a soothing atmosphere provides a safe and positive cosmetic dental experience.