All on 4 Dental Implants
All on 4 is a dental implant technique where the upper/ lower set of teeth are replaced with four implants.
These implants act as a support mechanism for the placement of a new set of fixed teeth.
Strages of the all-on 4 Implants


The benefits of All-on-4 Implants

Enhnaced Stability: all on 4 concept utilizes four strategically laced implants per arch, providing a strong foundation.

Improve your appearance

Get a long-lasting smile

Reduces further bone loss

Easily care for you teeth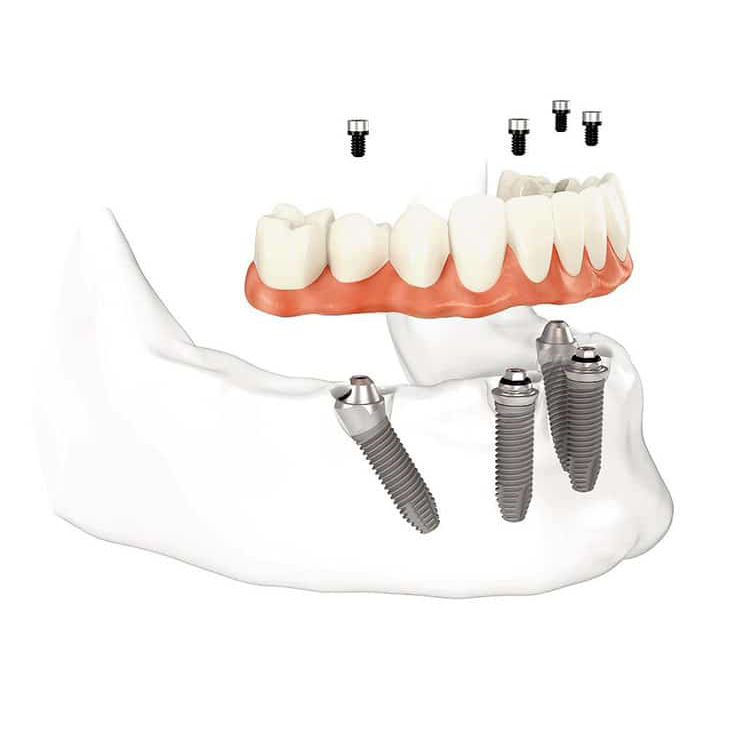 ---

What makes the All-on-4 Dental Implants Procedure different?
All On 4 Dental implants are a similar concept to all on 6, but with a slight difference in the number of placement of implants.
Here's what sets All on 4 dental implant apart:

Number of implants: the reduction in the number of implants can be beneficial in situations where the jawbone volume or density is limited, minimizing the need of other procedures.

All-on-4 implants ofter allow for immediate or early lading of the prosthetic.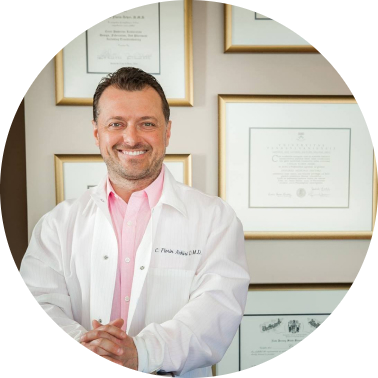 Why Premier Smile Spa?
Dr. C. Florin Arhili is a compassionate and internationally educated professional, delivering a world-class knowledge of cosmetic dentistry and general dentistry to his patients in Pennsylvania.
Creativity and innovation
Before and after